Stylage Lip Filler: Everything You Should Know About It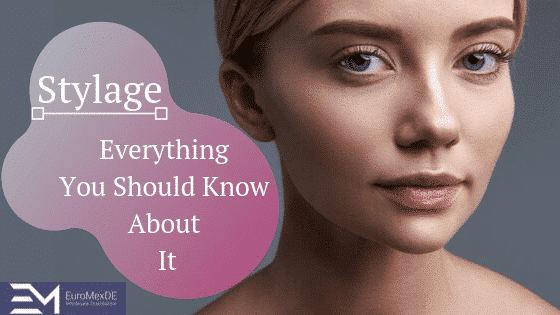 Is there a one-size-fits-approach to always look trendy and fashionable? We doubt that such a recipe exists but we know that a clean, healthy face will always be in fashion.
Unfortunately, the older the woman becomes, the more difficult it is to maintain youthful skin. Yes, makeup can hide minor imperfections. But what to do when wrinkles are too much visible and anti-aging masks are not helpful anymore? There are several options for solving the problem: surgery, Botox injections, or hyaluronic acid injections. Probably, the last one is the best. Hyaluronic Acid is a substance naturally available in the human body, thus you won't cause any harm to the body injecting such drugs.
Stylage is one of the numerous Hyaluronic Acid-based remedies. It causes soft and delicate action making the skin fresh and youthful. This is the first dermal filler that combines Hyaluronic Acid with Mannitol and Lidocaine. This composition provides a smooth and comfort procedure with natural and long-lasting effect. Laboratoire Vivacy – the company-manufacturer produces the following types of fillers: Stylage S, M, L, XL, Stylage Special Lips, Stylage Hydro, and Hydro Max.
In this article, we're going to speak about Stylage lip filler, its functions, peculiarities, indications, contraindications, side effects, and more.
Special Formula for Very Special Lips
Comparing with other drugs, Stylage dermal filler has several advantages. The first difference is its unique composition (Hyaluronic Acid + Mannitol + Lidocaine). Also, it contains antioxidants that give an additional rejuvenating effect. The remedy is produced by the 3D Matrix technology that makes a longer effect without additional procedures. After injecting into lips, Stylage looks very natural – this is one of its features patients like the most. What they adore even more is Stylage cost because no matter how good the drug is, the dermal fillers cost often becomes the reason why customers choose another one. The price of the Stylage is lower than the production of competitors – this is undoubtedly a considerable advantage. The procedure of injecting the Stylage filler is very comfortable, clear, and easy to perform. This is another one reason why doctors recommend and clients choose Stylage.
Stylage Special Lips is used for lips augmentation by adding the missing volume as well as for changing the contour and more. Due to the rich concentration of Hyaluronic Acid, the filler effectively corrects superficial lines, deep skin depressions, and volume loss. Stylage Special Lips is created with the help of Interpenetrated Network technology that increases the density of its cross-linking nodes. Such an approach provides an easy procedure and a long-lasting effect. Mannitol also influences the process of injection reducing such side effects like swelling and redness.
How to Buy Stylage Special Lips
After all the advantages previously described, naturally, the next question would be: where can I buy these products at reasonable dermal fillers price?
EuroMexDe offers you a comprehensive solution. We're an international wholesale company providing authentic dermal medication for licensed medical institutions. If you want to buy Stylage without overpaying, welcome to us. We sell medical products from original manufacturers, moreover, we have great discounts for these remedies. Go to the product page and check our advantageous propositions right now. EuroMexDe is always happy to provide you with our service.